In the case of aluminum profiles, it is often not only the external shape and the specifications achieved through mechanical processing that are important. In addition, the properties the surface of a profile offers and how it is designed can be significant as well. There are numerous options for surface treatment that can also be executed for the material aluminum. Painting, powder coating, foiling and anodizing are particularly important in this context. In addition, the machining process of grinding and polishing as fine machining of the surface can also be taken into consideration.
For surface finishing, either the powder coating process or the anodising process is used, in which the aluminum profiles are provided with an oxide protective layer, which makes them particularly resistant to wear and corrosion. In the course of the anodizing process, it is also possible to adjust the color of the profiles to almost all needs. If only the color appearance matters, the profiles can of course also be painted or foiled.
Also beyond the processing options mentioned here, Alusen offers full support on the way to customer-specific aluminum profiles. Customers can rely on the support of an experienced team of engineers who reliably accompany the way to the finished profile.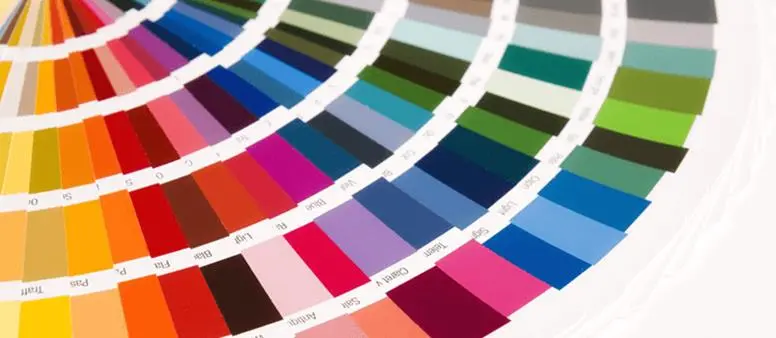 Powder Coating
With our electrostatic powder coating systems, profiles are coated in all imaginable RAL and special colors on customer request.
Before the actual coating, we ensure that the semi-finished or finished products are free of any residues from previous production in order to be able to guarantee optimal adhesion of the coating.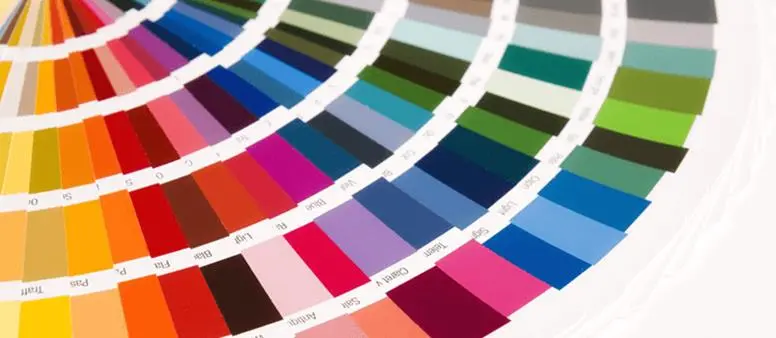 Cathodic dip coating (CDC)
Cathodic dip painting is an environmentally friendly, low-pollutant painting process that is suitable for a wide variety of workpiece geometries and batches.
The layer thickness with which the paint is deposited on the component depends on the part geometry, is between approx. 10 to 40 µm and can be precisely adjusted. The paint layer connects to form a homogeneous, closed film. It is resistant to solvents, corrosion, acids and alkalis. Since the undercoating enters even the smallest of cavities, we can evenly coat components with complex structures.
This application method is mainly used in the automotive, commercial vehicle and agricultural machinery industries.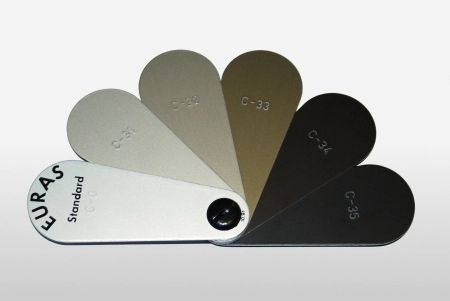 Eloxierung
ELOXAL – electrolytic oxidation of aluminum
In the anodic oxidation of aluminum, also known as "eloxal" process, the surface of the aluminum workpiece is converted into an oxide layer in an electrochemical procedure. This layer can be defined in terms of its thickness and makes the treated products resistant to wear and corrosion; it also gives us the possibility of color design. When it comes to anodizing, we can do more than just the natural tone.
The electrolytic two-stage process we use allows a wide range of shades from light gold to bronze to black. The maximum profile length for piece anodizing and profiles can be max. 7,500 mm.
Colors:
>> EV1/CO Silver or natural
>> C31 light bronze (stainless steel tone)
>> C32 light bronze
>> C33 medium bronze
>> C34 dark bronze
>> C35 black
>> EV2 new silver (champagne)
>> EV3 gold
Anodized layer thickness: 5 to 25my
Certificate: Qualanod, ISO 9001
Standard: EURAS standard
More than a matter of optics
One side of the coin is that surface treatment can sometimes make the product look attractive. Paintwork and powder coatings play an essential role here: They enable color design in a wide variety of tones. Powder coating uses a special powder painting. The result is a coating that stands out due to its durability, insensitivity and resilience. Before the surface treatment of the powder coating is applied to aluminum profiles, the components must be freed from production residues. This careful preparation of the profiles enables the powder coating to adhere notably well. The fact that optical aspects are not the only important aspect in the surface treatment of aluminum, however, becomes apparent at the latest when it comes to anodizing. Although some attractive material colors can be achieved with this process as well, it is also of particular importance with this process that the surface is provided with a protective layer. This layer ensures that the aluminum component is particularly immune to corrosion and wear. In some contexts, coating aluminum profiles with foil can also offer a certain protection and contribute to visual improvement.
Surface treatment of aluminum by grinding and polishing
Grinding and polishing can also affect the visual appearance of the finished aluminum profile. When it comes to polishing, the aspect of smoothing is decisive: in some materials it also leads to the effect of a certain sheen. Grinding, on the other hand, is a real metal-cutting manufacturing process and processes the respective surface in the narrower sense. The polishing and grinding of aluminum must take place in compliance with specific safety precautions that protect against damage to health and fire, so that factory processing by specialists makes sense.

Alusen has been dedicated to aluminum profile technology for more than 15 years and has thus become an experienced and reliable partner for industry. At the same time, the company always keeps a firm eye on the future and has recognized that aluminum profiles have also become indispensable in new, innovative industrial sectors.
Alusen is the competent contact for all customers in the furniture industry, construction industry, automotive and mechanical engineering technology.
Consulting & Planning

Do you need advice on what steps are necessary to meet your requirements?
We accompany you. Starting with the planning of the project, we analyze your needs and develop a strategy together.
We manufacture your tools and products and take care of the logistics.
Contact us and we will make a non-binding consultation appointment.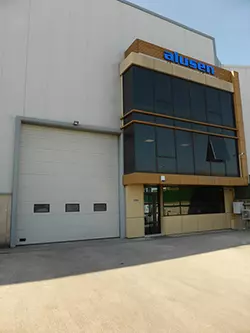 Alusen
Alüminyum Profil Sanayi ve Dis Ticaret A.S.
Sekerpinar Mah. Defne Sokak No. 17
41420 Cayirova / Kocaeli / Türkei
Tel.:  +90 262 658 23 32
Fax:  +90 262 658 23 34
E-Mail: mail@alusen.com