Are you looking for a reliable contact when it comes to questions all around the aluminum industry?
Simply contact us if you need advice:
We offer you full service for all aspects of planning & development, implementation and logistics.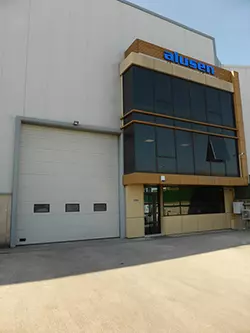 Alusen
Alüminyum Profil Sanayi ve Dis Ticaret A.S.
Sekerpinar Mah. Defne Sokak No. 17
41420 Cayirova / Kocaeli / Türkei
Tel.:  +90 262 658 23 32
Fax:  +90 262 658 23 34
E-Mail: mail@alusen.com
alusen
Alusen has been dedicated to aluminum profile technology for more than 15 years and has become an experienced and reliable partner for the industry. The company always keeps an eye on the future and has recognized that aluminum profiles have also become indispensable in new, innovative industrial areas.
Alusen is the competent partner for all customers in the furniture, construction, automotive and mechanical engineering sectors.